What CWCTC Offers Adults:
Hands on, competency-based skills training
Wide variety of occupational skill programs
Low-cost, short-term evening training for job preparation or upgrade of present skills
Apprenticeship programs
Certification; ex. PENNDOT state inspection and emissions inspection repair
Instructors who are industry practitioners
Specialty training for business\industry
Job-related seminars and workshops
Smoke-free learning environment
Please Click Here for Spring  2023 Class Information & Registration
Adult Education Staff
DeLuca, Michelle – Adult Education Coordinator
Phone extension: 1309
Email: [email protected]
Course Description:
This program is designed to provide professional tractor trailer driver training to students with or without prior truck driving experience. Students are prepared to pass the Class A Commercial Driver's License (CDL/A) written and road test required for entry-level tractor-trailer driving positions. The course is divided into 104 hours of classroom and lab instruction, one-to-one driver instruction, and a 2-hour skills exam in equipment comparable to industry standards. Curriculum includes preparation for the written and skills test and is taught by experienced driving instructors.
The school is a third party examination site certified by the PA Department of Transportation and CDL license testing is administered on site by state certified examiners. Upon successful completion of the course the student will receive a certificate of completion, and a CDL/A license.
A 40-hour CDL/A refresher course is also offered to those who have been out of the truck for 3 years or less.
Classes will be held at Central Westmoreland CTC in New Stanton.
Classes are open enrollment and begin every three weeks. For more information, contact Ed Roberts at 724-925-3532 ext. 1392 or [email protected]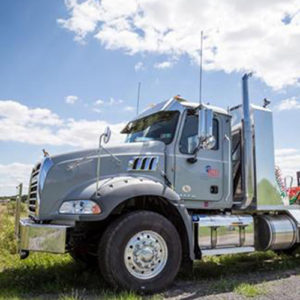 Dec 12
Adult Evening classes are offered twice each year. Fall Semester classes begin in September. Spring Semester classes start in February. Occupational skill development is the focus of most classes; however, some classes are offered just for the enjoyment of the participant. All classes are competency based and include hands on instruction as well as theory presentations.
Registration is required and all tuition must be paid prior to the beginning of the class. Textbooks are ordered on the first night of class. Tuition varies depending upon the length of the class.
Central Westmoreland Career and Technology Center reserves the right to change instructors, schedules as necessary. CWCTC also reserves the right to cancel classes due to insufficient enrollment. Refunds will be made in a timely manner if the class is canceled. No refunds will be issued after the first night of class.
Cancellations due to inclement weather will be announced on KDKA Radio and TV, WTAE TV and WPXI TV by 3 p.m. As weather conditions vary from locality to locality, the decision to attend class rests with the student.
For information about the day and time of classes, or for an evening school brochure call 724 925 3532, extension 1309.
REGISTER TODAY!
SEATS ARE FILLING UP!
Mail registration form with payment to secure your place!
Central Westmoreland Career and Technology Center has partnered with Ed2Go to offer a wide variety of courses you can take from home. For more information, or to browse a selection of offerings, please click here.
Non-Discrimination Policy
Central Westmoreland Career and Technology Center does not and will not discriminate on the basis of race, color, creed, national origin, sex, handicap or any other legally protected category in its activities, programs or employment practices as required by Title VI, Title IX and Section 504. For information regarding civil rights, grievance procedures, or information regarding services, activities, facilities that are accessible and useable by handicapped persons, contact Jason Lucia, Civil Rights/Title IX/Section 504 Coordinator at Central Westmoreland Career and Technology Center.